Timothy David Mayhew: Drawn to Nature. Woodson Art Museum….February 2, 2021
Greetings, it has been far too long...
Out of the chaos of the past year there have been some much-needed flashes of good news and events.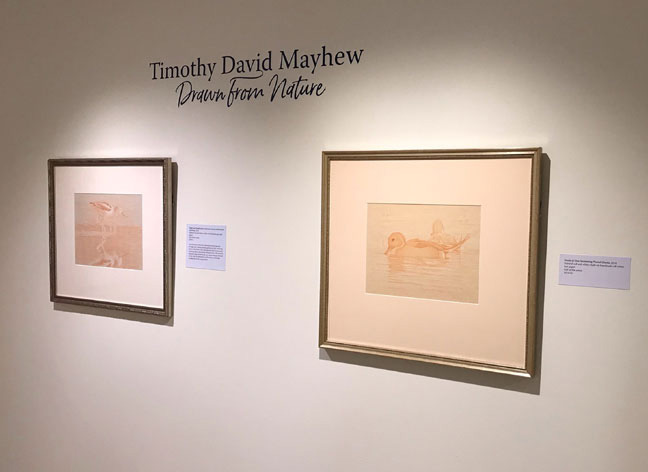 The Leigh Yawkey Woodson Art Museum, where I am currently being honored with a Master Artist Retrospective exhibition in conjunction with their 2020 Birds in Art exhibition, is safely reopening to the public today and these exhibitions will remain in the galleries through Sunday, February 21, so visitors once again have the opportunity to view my artwork, along with that of artists from around the world.
In addition to these two exhibitions, the Woodson Art Museum has an additional exhibition consisting solely of my drawings selected from their permanent collection entitled, Timothy David Mayhew: Drawn from Nature.
The Museum has also created a video of their exhibition, Drawn from Nature, which included a display case of the traditional old master drawing materials including natural red, black, and white chalks and a metalpoint stylus that I hand cast by creating a traditional 15th century silverpoint alloy and used to create one of these drawings.
This video was created under the direction of the Museum's director, Kathy Kelsey Foley, the Museum's Marketing Director, Amy Beck, and Jeff Eaton of Random Button Pusher productions.
If you have any questions, comments, I'd love to hear from you.
Best regards,
Timothy